Livingstone's unique approach to delivering Software Asset Management success – whether in the form of a one-time audit defense project, or a multi-year multi-vendor managed services engagement – is built around our proprietary Luce platform.
It is the core technology in our People, Processes and Technology methodology that has delivered tens of millions in tangible cost and risk savings to large and complex organizations around the world.
Owned and managed by our global team of experts, Luce is key to frictionless and fast:
Collection & cleansing of raw inventory data from multiple sources
Upload & processing of license entitlements
Preparation of Effective License Positions
Management reporting & delivery of optimization recommendations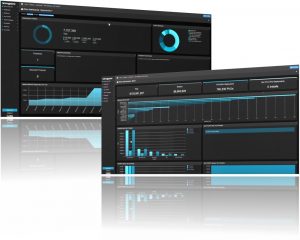 For you, Livingstone Luce removes the need to worry about drawn-out and expensive SAM tools selection processes, instead enabling stakeholders to concentrate on delivering value to the organization:
Compliance & audit defense
License & subscription optimization
Cloud migration planning
It also means that you don't need to wait for new hardware to be purchased and commissioned, to deploy SAM tools or deploy new client agents across sensitive parts of the network. Livingstone Luce means SAM programs start delivering results in weeks, not years.
But Livingstone Luce is only one-third of the story. Livingstone boasts the largest dedicated team of Software Portfolio Management experts and licensing specialists in the world, working with organizations in high-risk sectors such as Government, Banking, Insurance, Retail and Manufacturing.
To see how our team delivers SAM success built on the Luce platform, let our experts walk you through a presentation of the scope of our services and the Luce platform